Interface components.
The tool has a Tree Viewer and a Properties View that permit the visualization and the edition of the information you are dealing with. It also has a tool bar where you can find specific options to each element you have selected (analyzing options, running options...). You can access to these options through a pop-up menu as well. In addition, there is a console that shows messages and results.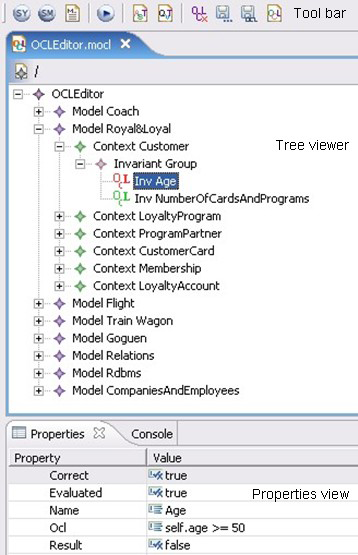 Interface components.